Online Collaboration
Business Background
Send a contract online to different collaborators for their input.
Titan Solution
Collaborators can add comments or make edits to the contract online.
Fully track your document in Salesforce from start to finish.
We are compliant, safe, and 100% committed to securing your data.
How to Video
Video Coming Soon!
How to Guide
You can set the document to be viewed and collaborated online. The document will be displayed on the browser, and a collaborator can edit and/or add comments and/or sign (if enabled) on the browser.
Note:
Make sure that the Collaborate online radio button is selected:
CLM project > Document > Settings > CLM
Read our Online Editor article for more information on how to allow collaborators to provide input and make edits or comments on a contract.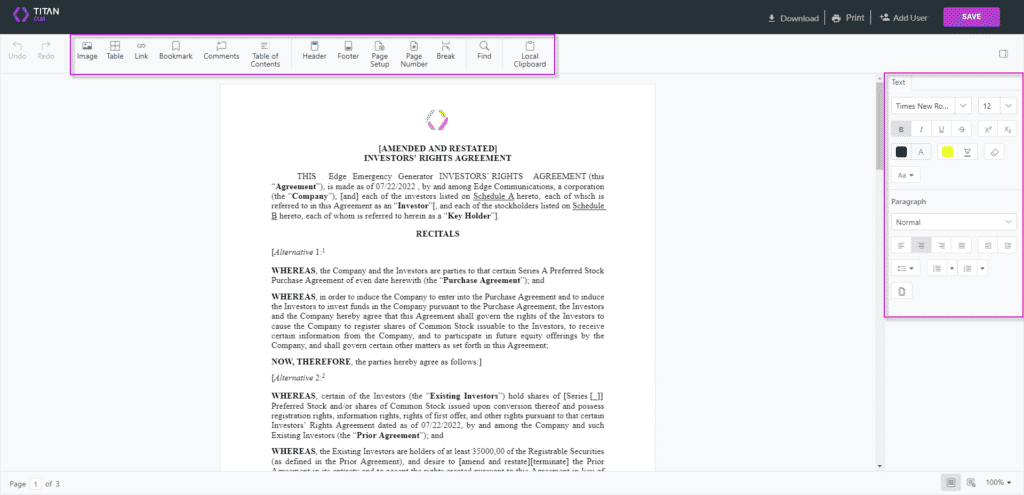 Hidden Title
Was this information helpful? Let us know so we can improve!