Verification Two-Factor Authentication
Business Background
Configure the two-factor authentication on the Login screen.
How to Video
Coming soon.
How to Guide
Browse to the Log In screen.
Path:
Browse to the Log In screen: Pages > SmartV > Log In
Use the Gear icon of the Log In screen. The Log In Settings screen opens.
Under Verification, use the toggle switch to switch two-factor authentication on or off.
Use the drop-down list to select the verification code field. You must configure this field in Salesforce.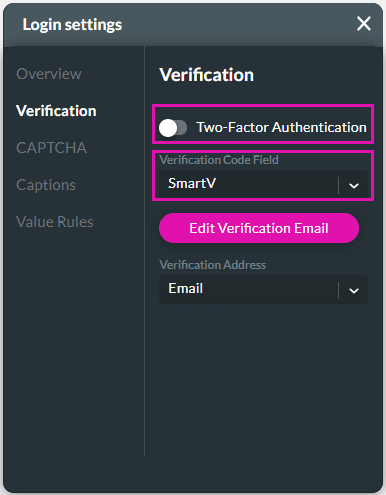 Hidden Title
Was this information helpful? Let us know so we can improve!