Scheduler – Hide Information Section
Business Background
Hide the information section on a scheduler widget to streamline and unclutter the display.
Titan Solution
Titan web lets you hide information to unclutter the scheduler widget's display.
How to Video
How to Guide
Add a scheduler widget to your project.
Select the Form option. The Hide Information Section toggle switch is off by default.
Toggle the Hide Information Section switch to the on position. The information section is hidden.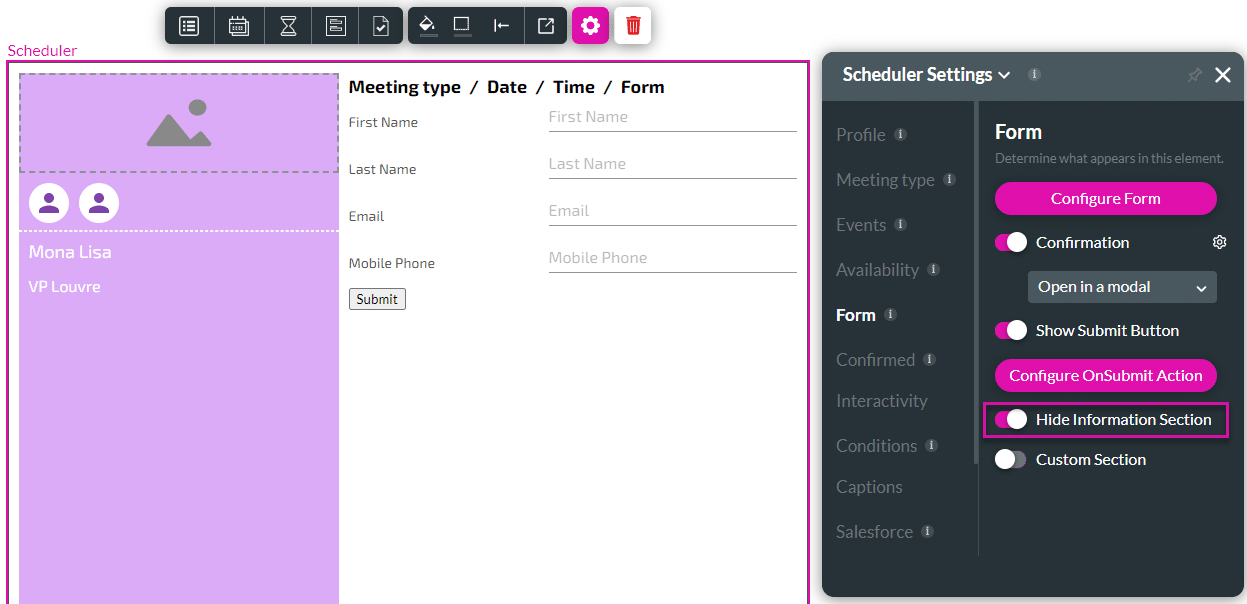 Learn how to add a custom section.
Hidden Title
Was this information helpful? Let us know so we can improve!