Locale
Business Background
Use the Locale function to auto-translate inputs into the required locale date formats. The Locale option is available for elements such as Date, Time, and Date Time elements. The date and time changes to the required format.
How to Video
How to Guide
Select the expand (+) icon next to the settings icon in Titan Web. A list of elements will show.
Select the Input option from the list.
Select and drag the Date Range element to the canvas.
Select the Date Range settings Gear icon. The Date Range Settings screen opens.
Select the Interactivity option from the list.
Select the Locale option from the drop-down list. The date changes to the changes to the required format you selected. See example the below.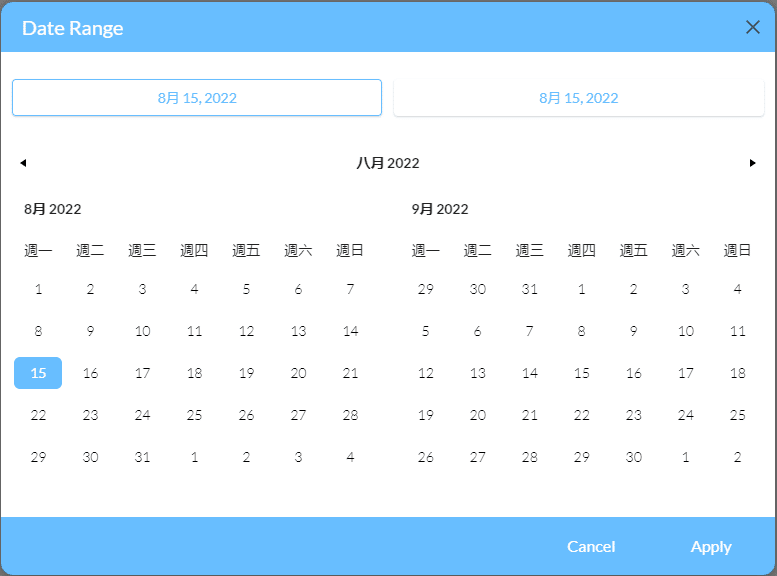 Hidden Title
Was this information helpful? Let us know so we can improve!