Access Control Parameter
Business Background
Use the Access Control without configuring the SmartV process but together with other user access mechanisms in a few clicks with no code.
Titan Solution
Use the Access Control parameter to configure flexible access control, for instance Salesforce LWC.
How to Video
Coming soon.
How to Guide
Select the Gear icon to open the Project Settings.
Select the User Access option and use the Access control toggle switch to switch it on. The Access control screen opens.
Select the + icon to add a new role. For more information, also refer to Add a user and configure access control.
Type a name and Access Profile value.
Select the Apply button.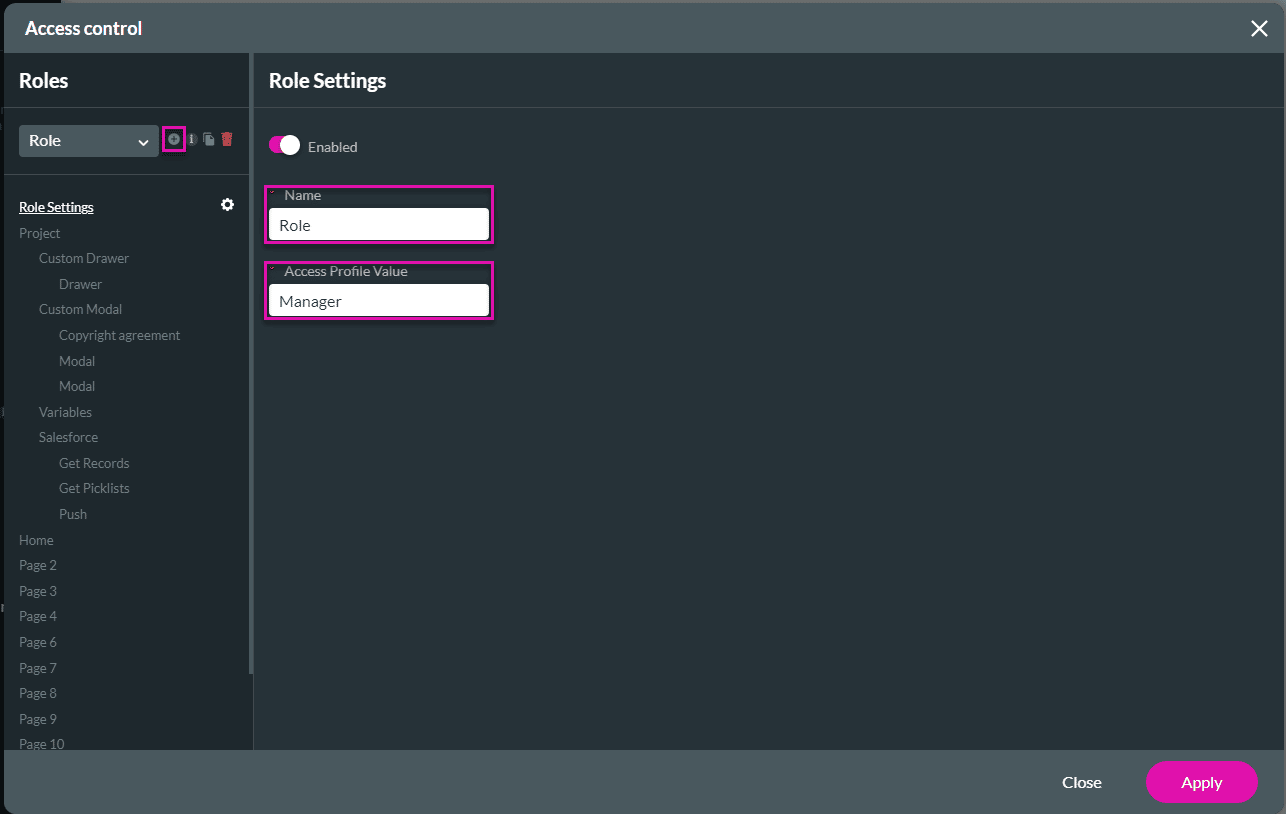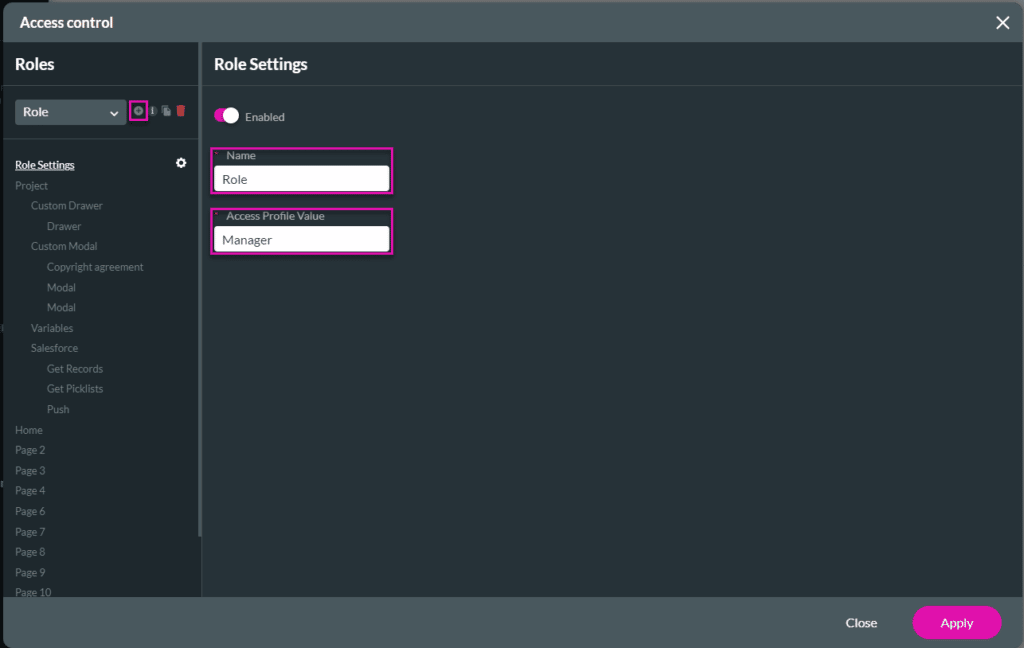 Browse to Tools and select the Gear icon of the Custom Variable option. The Custom Variable screen opens.
The parameter is added under Static.
You can use the parameter when you map Salesforce fields or any other affect element functionality.
Hidden Title
Was this information helpful? Let us know so we can improve!