Explore Titan 101
What does Titan 101 Offer?
Navigate to the Titan YouTube channel and scroll through the curated playlists. An expansive range of topics is available, from engaging webinars to tutorials that give you step-by-step instructions on designing your Titan projects and how to set up complex tasks such as action flows. These videos are guaranteed to help you grow and hone your Titan skills.
How can you Access Titan 101?
Select the Help tab. The drop-down list opens.
Select the Titan 101 option. You are redirected to the Titan YouTube channel.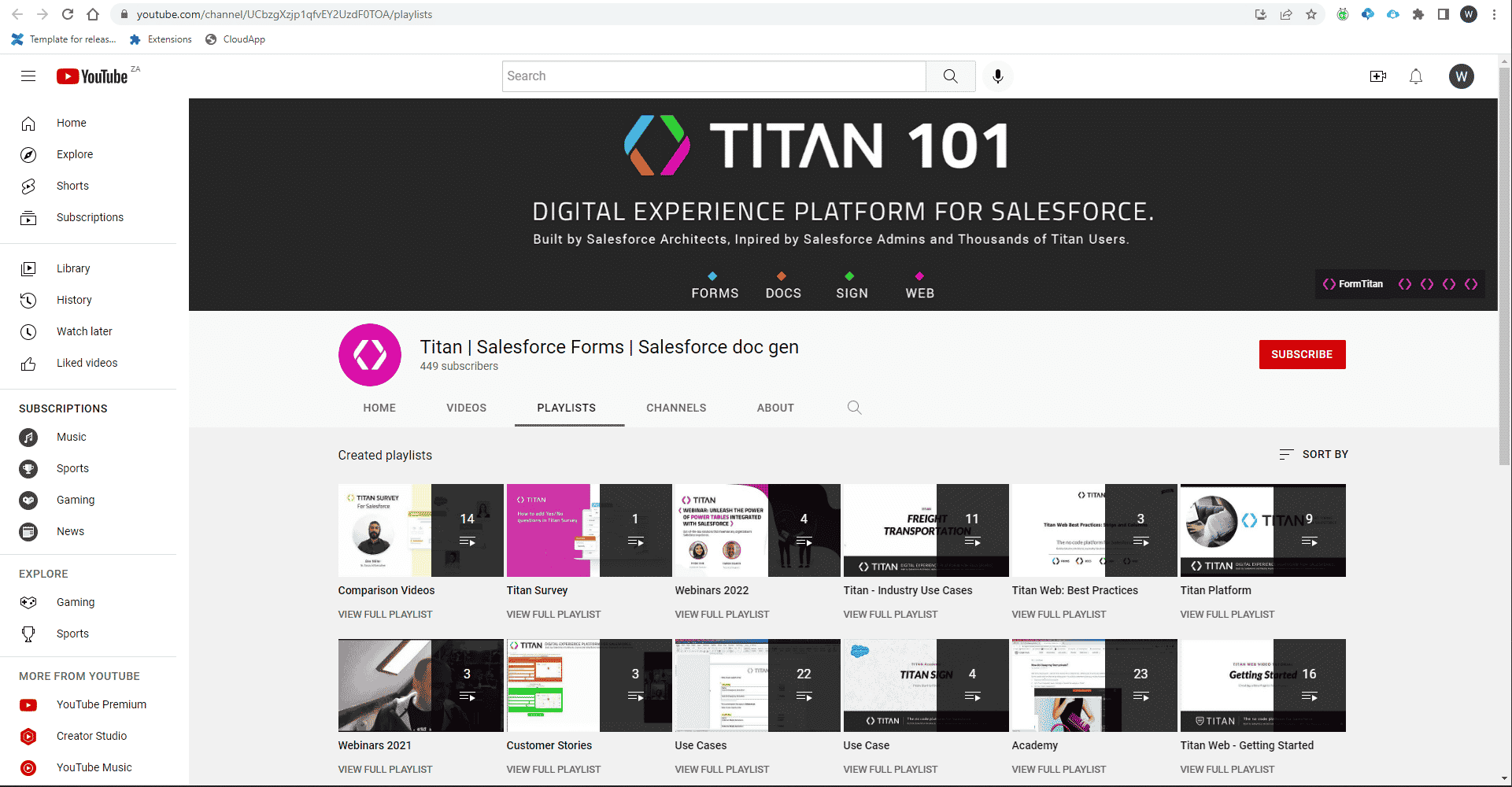 Scroll through the curated playlists covering a wide variety of subjects. These videos help grow your Titan skills.
Hidden Title
Was this information helpful? Let us know so we can improve!