Find out about Titan Academy
What does the Titan Academy Offer?
Learn more about different products in Titan. The Titan Academy is a dedicated portal that offers learning paths and courses to help you get the most out of the products and become expert users. Track your learning progress as you grow your skills and practical knowledge.
How can you Access the Titan Academy?
Select the Help tab. The drop-down list opens.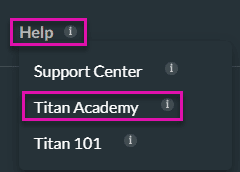 Select the Titan Academy option. The Titan Academy screen opens, displaying the list of available courses.
To select a course, click the Get started button. The login screen opens.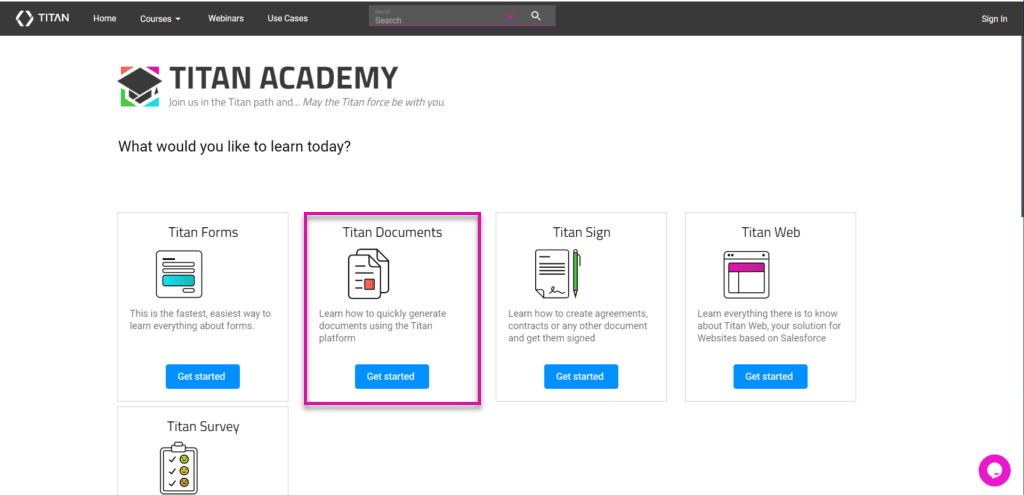 How can you Sign-Up for Titan Academy?
Select the Sign-Up link to sign up for Titan Academy. The Sign-Up screen opens.
Provide the following information; Last and First Name and email address.
Select the Continue button.
The Thank you for Registration pop-up message screen displays to confirm that your registration was successful.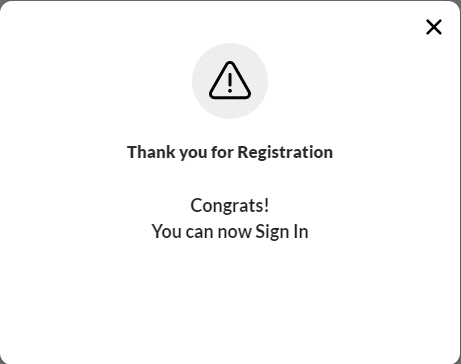 Select the login link on the Sign-Up screen. The verification code screen opens. An automated verification code email is delivered to your email address.
Type the verification code in the field and click on the login button. The selected course appears on the screen.
Alternatively, click the Resend the Code link if you have not received the code in your mailbox.
How can you Start a Course?
Select the Let's Start link to start your course.
Select Watch Now to watch a video. A progress bar tracks your progression. Click the redo button to retake the course.
Select the checkbox when you complete watching the video.
Hidden Title
Was this information helpful? Let us know so we can improve!