Learn about Account Logs
What can you learn from Account Logs?
Gain insight into every event that occurs in Titan. Logs are kept for every interaction made with the product. The logs are stored by date and the subject displays a brief overview of the event. Detailed information is stored in the specific event log.
How to Video
Video Coming Soon!
How can you View Account Logs?
Click the Settings tab and navigate to the Logs sub-tab.
Select the Account option. A list of Logs is shown.
Click the View icon to preview a log. The preview window opens.
Track and view the settings changes made in your account:

Date and Time of the event.
IP address where the change was made.
The Subject gives a brief overview of the event.
Info gives more information about the change. For some actions, such as project update and sign in, the project ID, user ID and/or user name are given.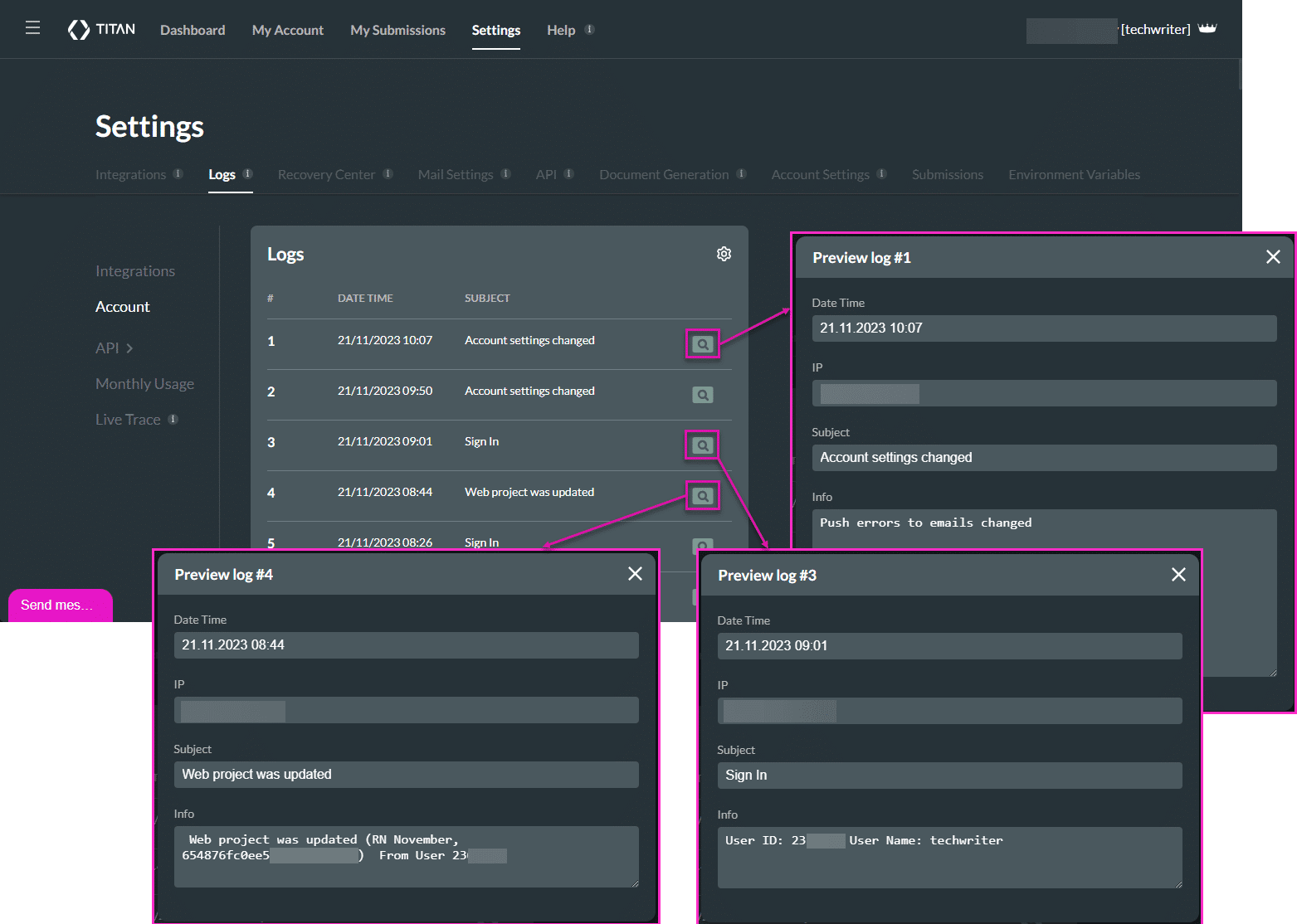 Click the Gear icon to open the Log Settings screen.
Note:
You can disable the account logs. You can also push the logs to the Titan Dashboard and/or external services in the format that you need.
If necessary, click the Disable Account Logs checkbox.

A confirmation message is shown: "Disable Integration Logs? Are you sure? No integration logs will be stored in the system."
Click the Yes button to confirm.
If necessary, click the Send Account Logs checkbox to send the logs to an external location. The screen expands.

Currently, only Amazon S3 is available in the drop-down list.

Type the mandatory bucket name and path to folder in the fields.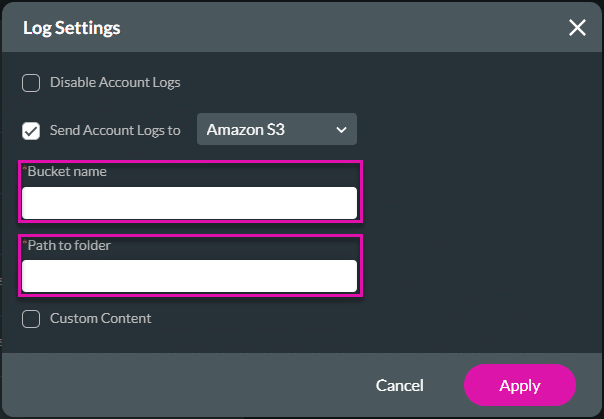 If necessary, click the Custom Content checkbox. The screen expands.
If necessary, type the custom JSON in the field to change or update the format of the file being sent.
Click the Apply button.
Hidden Title
Was this information helpful? Let us know so we can improve!