Virus Scan
Business Background
You often receive file uploads, but can you be sure that they don't have a virus? Now you can!
Titan Solution
Titan Flow offers you added protection and lets you scan file uploads to make sure that you don't accept contaminated files.
You can add conditions to specify when and where you want files to be scanned.
How to Video
Coming soon!
How to Guide
If you have a Titan Web project that uploads files, and you want to push the files to Google Drive or Salesforce; you can now run a virus scan on the files in Titan Flow. The virus scan checks that the file extension is correct and that there are no malware or viruses.
Note:
Prerequisite:
Create a custom static file variable for this option that refers to the document.
Click the + icon to add a node. The Add Node screen opens.
Under Action, select the Virus Scan option and click the Next button. The Add Node/Virus Scan screen opens.
Use the drop-down list to select the file variable.
If necessary, use the toggle switch to enable Run in Background.
Click the Next button.
Add a tag if necessary and click the Insert button. The node is added to the On Click Action screen.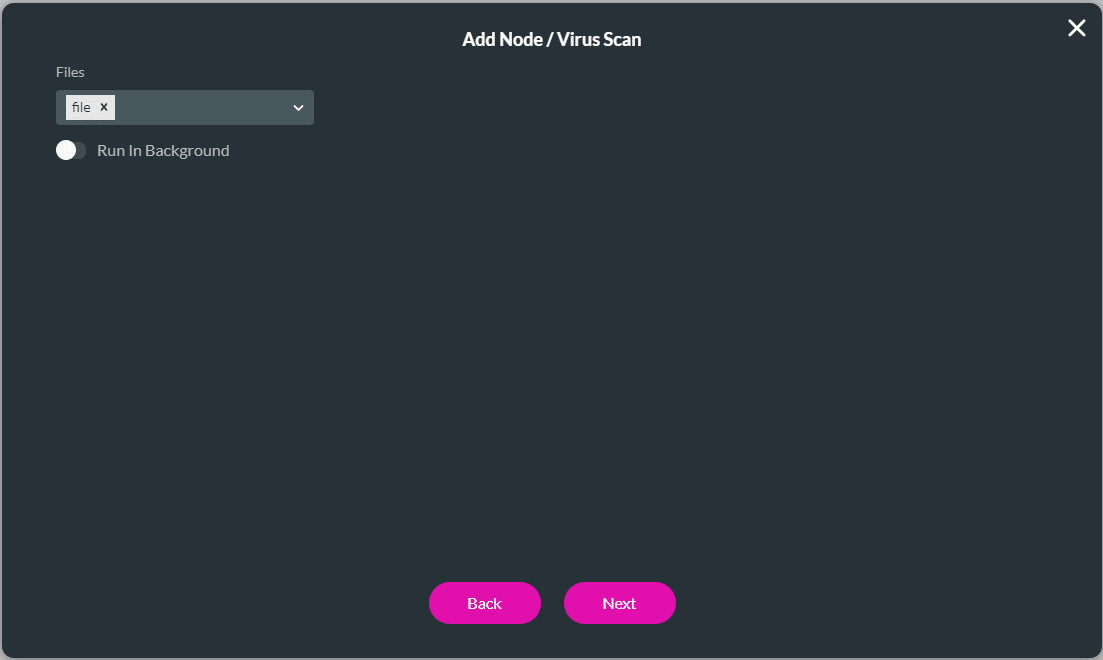 Add an action to On Success, for instance, push to Salesforce or Google Drive.
Add an action to On Fail, for instance, an email message warning the user that the file contains a virus.
Create a Virus Scan in Titan Web.
Hidden Title
Was this information helpful? Let us know so we can improve!