Power Table – Date Settings
Business Background
Customize the date format to suit your business needs in a few clicks with no code.
Titan Solution
Titan Web lets you customize the date format in power tables.
How to Video
Coming soon.
How to Guide
Note:
Prerequisites:
Add a power table to your project.
Add a date column to the power table.
Click on the Gear icon of the power table. The PowerTable Settings screen opens.
Under Columns, click on the Gear icon next to the Date column. The Column Settings screen opens.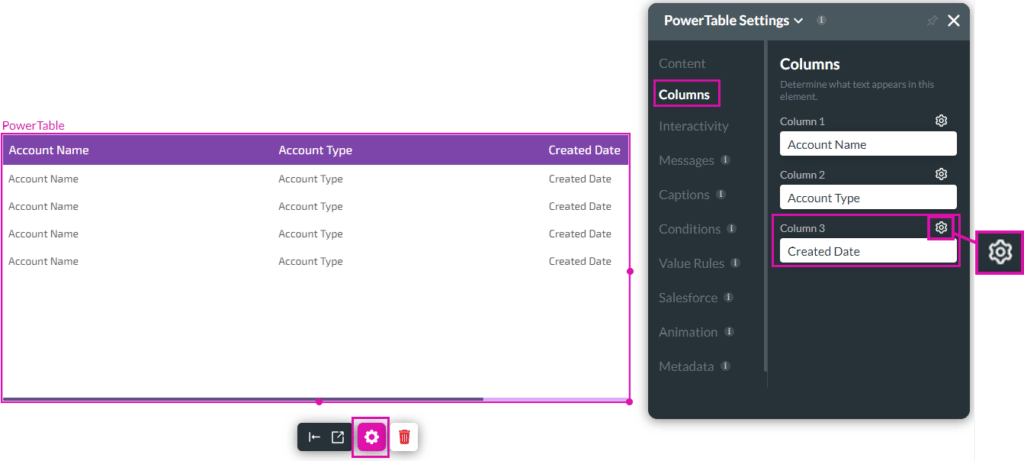 Use the drop-down list to select the Format.
The following options were added to the existing options:
Save and Preview the project.
Hidden Title
Was this information helpful? Let us know so we can improve!