Custom HTML
Business Background
Use the Custom HTML to style text according to your business needs. The Custom HTML option is available for text elements.
How to Video
0:04 An introduction to Custom HTML.
0:28 Lean how to style Custom HTML.
1:19 We show you the preview of Custom HTML.
How to Guide
Select the expand (+) icon next to the settings icon in Titan Web. A list of elements will show.
Select the Text option from the list.
Select and drag the Title element to the canvas.
Select the Title element settings Gear icon. The Tittle Settings screen opens. The Content option opens by default.
Use the Custom HTML toggle switch to enable the option and select the settings Gear icon. The Custom HTML screen opens.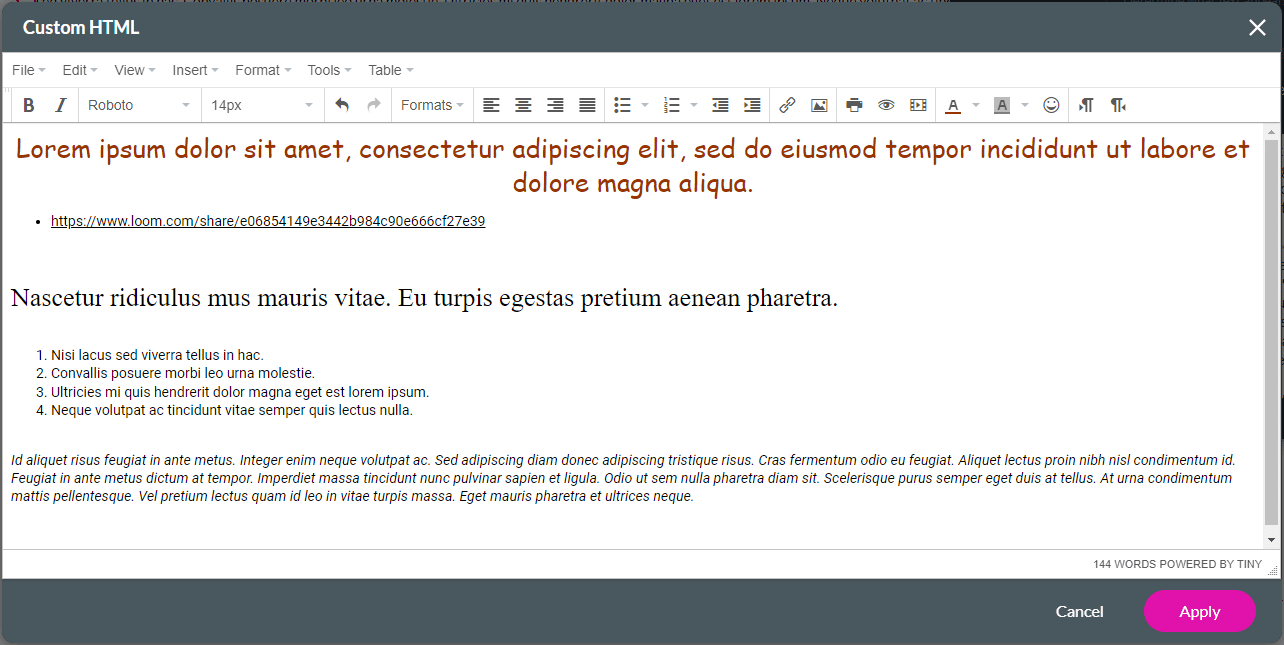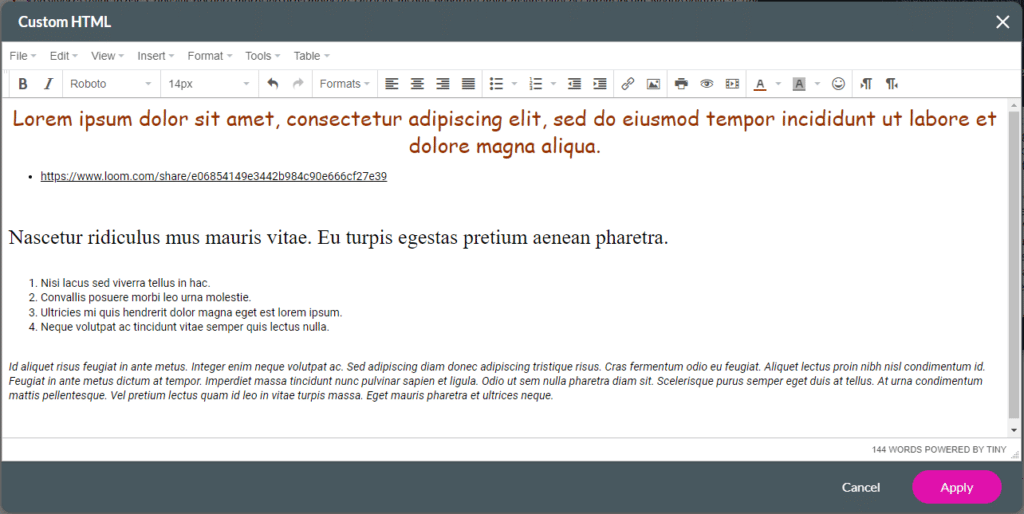 You can style the text using features such as bold, italic, color, numbered lists, tables, and more. This option will keep the format from Salesforce.
To ignore the Salesforce format, select here.
Hidden Title
Was this information helpful? Let us know so we can improve!