Titan Sign Tracking
Business Background
Create a contract that multiple collaborators can edit and have multiple designated signatories. Track the process throughout, irrespective of the number of collaborators, rounds, or signers.
Titan Solution
You can track your document in Salesforce from start to finish. Titan Sign Tracking (TST) tracks the entire collaboration and signing process from the document's creation to completion.
For every "Document Updated" event, a relevant update is stored under Files and Notes & Attachments in the following formats: PDF, DOCX, and SFDT.
This is a fully traceable and transparent process.
How to Video
Coming soon!
How to Guide
Titan Sign Tracking is created for Titan Sign projects and for Titan CLM projects that include a collaborative and signing process.
Titan Sign Tracking for the Signer
Titan Doc Sign Tracking Log
Select the PDF link to open the log.
Scroll down to view all the pages of the log, if necessary.
Select the X button in the top right corner to close the log file.
Select the Related tab to view the Titan Sign Trackings.
Select the View All option to view all the Titan Sign Trackings.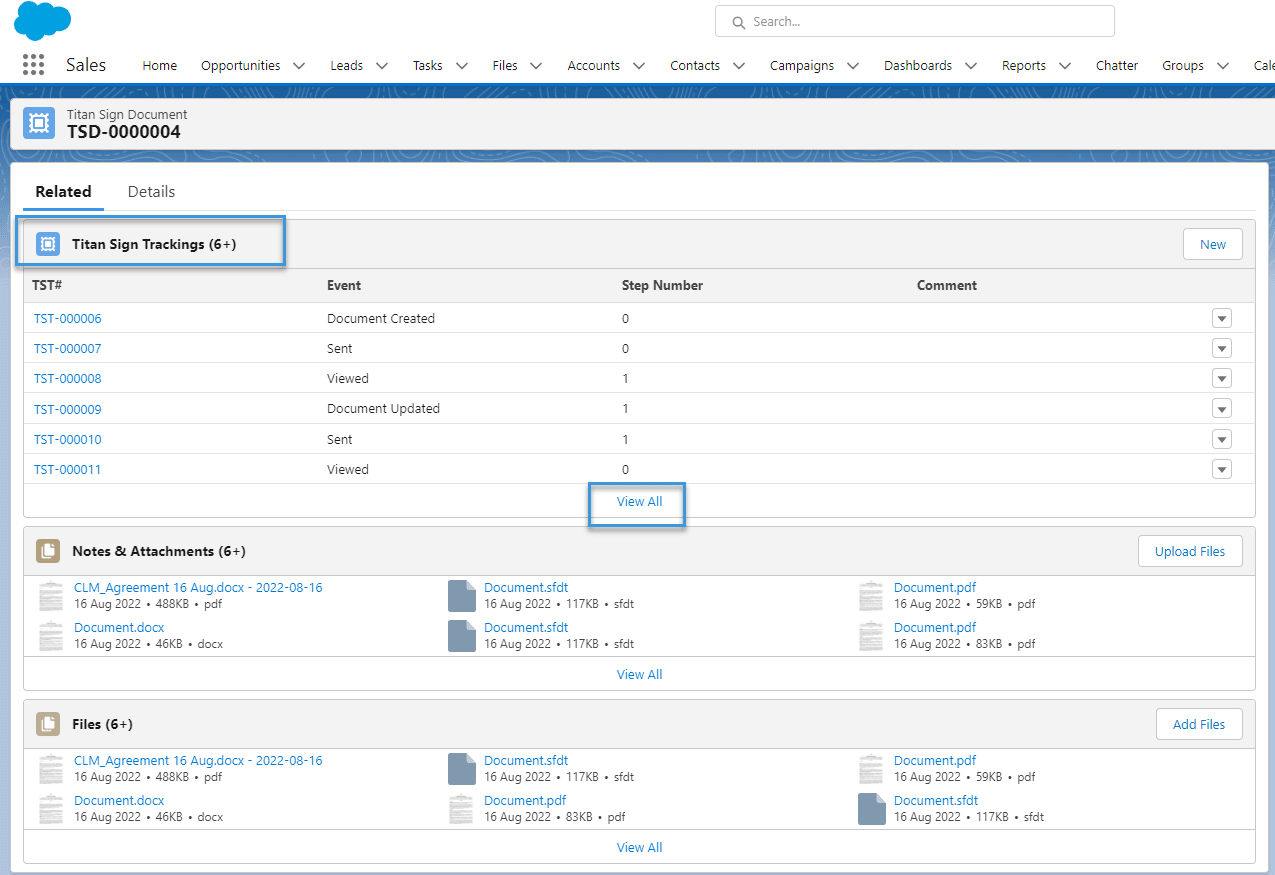 Note:
When you have multiple signers, the partially completed document is sent to Salesforce after each signer signed. For instance, if you have three signers, the document is sent to Salesforce after the first signer signs (containing their signature), after the second signer (containing the first and second signers' signatures) and after the third signer with all three signatures.
Hidden Title
Was this information helpful? Let us know so we can improve!