Company Signature
Business Background
Use this option for documents that require a company/business signature. A company stamp is used to validate official documents, like contracts, certificates, deeds, etc. The company signature usually contains the name and registration number of the company and often includes the authorized person's written signature above it.

Titan Solution
Titan offers the option to change a regular signature element to a company signature.
How to Video
Video Coming Soon!
How to Guide
Do the following to set up the company signature:
You can style the company signature.
Enable Company Mode
Select the signature you want to edit.
Navigate to the Element Settings and scroll down to the Signers section.
Enable the Company Mode function. The information previously mapped will display when the document is sent for signatures.
Configure Company Information
Select the Document tab.
Unser Document Access, scroll down to the Signers section.
Select the Configure icon. The Get from Salesforce screen opens.
Select the Edit icon next to the relevant contact. The Map Salesforce screen opens.
Navigate to the Map fields section and select the Set Mapping button. The Salesforce mapping screen opens.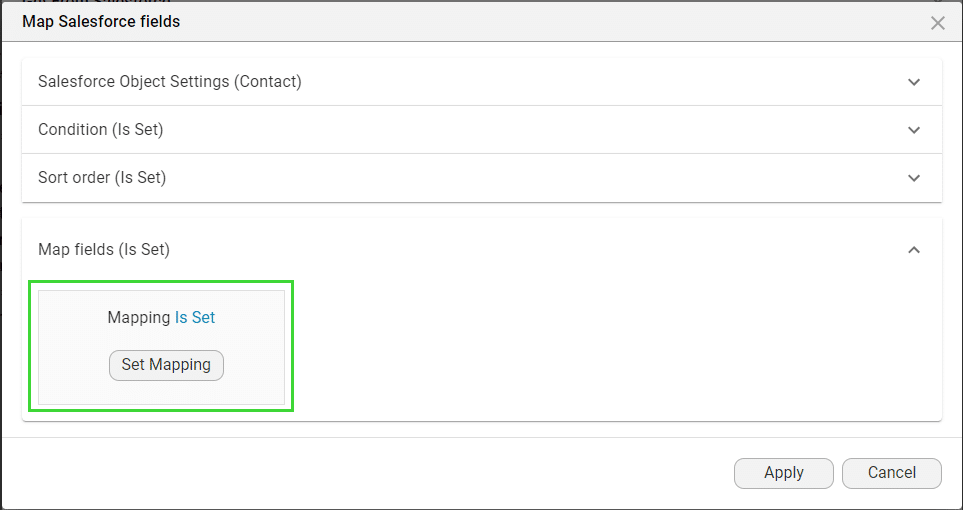 Scroll down to the Company settings. Use the drop-downs to configure the following:

Company Name
Company Reg Number
Label Reg Number

Select the Apply and Finish button once the configuration is complete.
Style the company signature
Select the signature element.
Select the Element tab and open the Company Style srop-down.
Use the drop-down list to style the following:
Hidden Title
Was this information helpful? Let us know so we can improve!