Learn how to Create a New Web Project
What Kinds of Projects Can you Create?
Creating a new project is completed in a few steps. Choose from an array of themes and templates to best suit your business needs. You can create different types of projects with Titan depending on your subscription type, such as:
Web
Forms
Survey
Landing
Bot
Slack Command
Flow
DocGen

E-Signature
Word/PDF/XLS
CLM
How to Video
Coming Soon!
How can you Create a New Project?
Click the New Project button on the Titan Dashboard. The Select Project Type screen opens.
Select the Web option and click the Next button. The Select Template screen opens.
Choose a template. The Blank template is the default option. Templates are categorized by industry type. The following options are available:
Popular
Non Profit
Education
Marketing
Events
Human Resources
Information Technology
Health care
Select a template and click the Next button. The Select Theme screen opens.
Select the theme for your project. You can create custom themes in the web project.

There are predefined system themes as well as saved themes if you have already created custom themes.

Click the Next button. The Name Your Project screen opens.
Type a name for your project and click the Let's go! button. The Web canvas screen opens.
A new page displays and you can begin to design your project.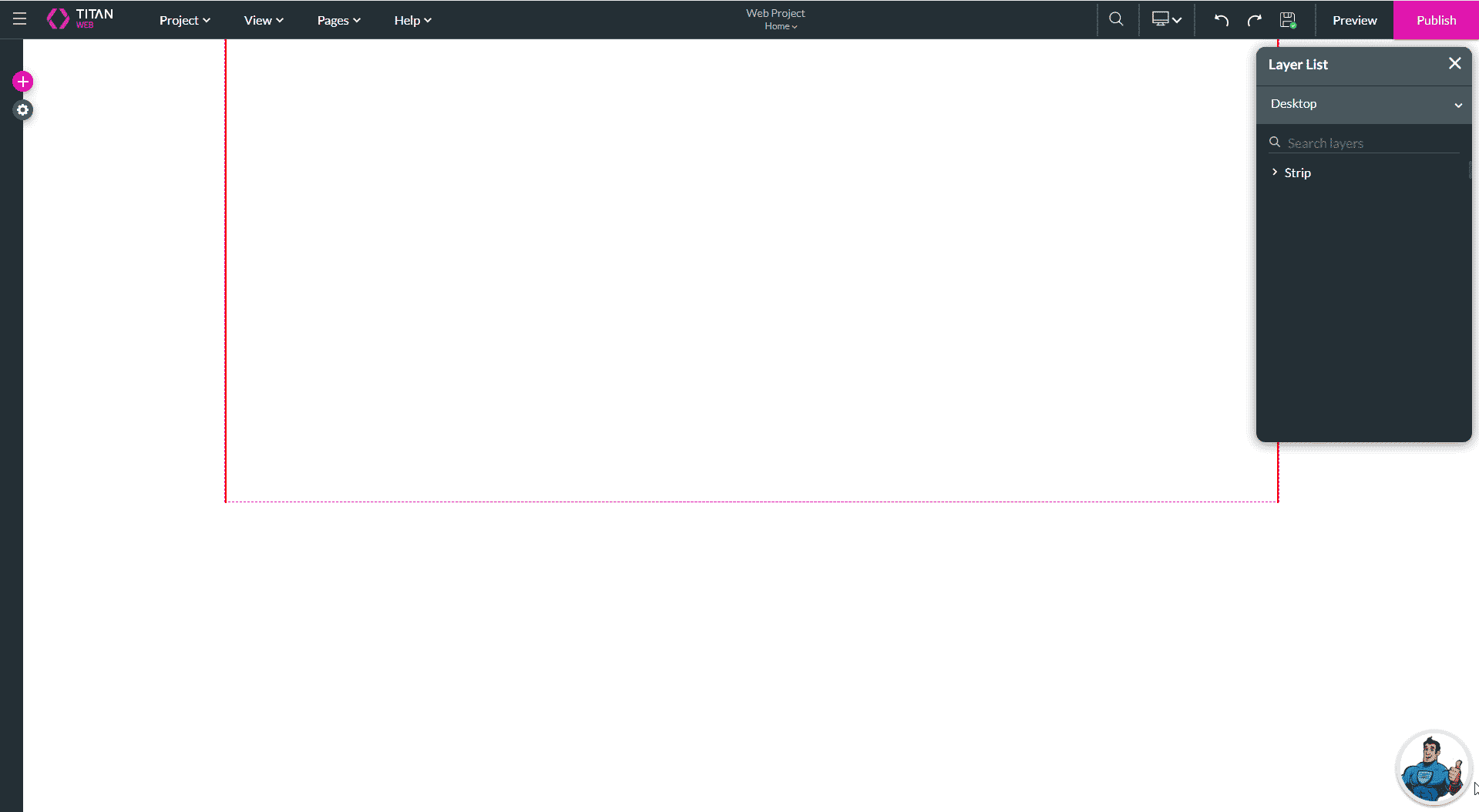 Hidden Title
Was this information helpful? Let us know so we can improve!