Explore Integration Logs
What are Integration Logs used for?
Integration logs provide a back-end view of your integrations. From insight into schedules and triggered tasks to the results. Use these logs to troubleshoot integration issues and implement solutions.
How to Video
Video Coming Soon!
How you can Access and Filter Integration Logs
Click the Settings tab and navigate to the Logs sub-tab.
Click the Integrations option.
Filter Integrations Logs
You can view Logs according to a project.
Click the Select object button to view logs per project. The Select an object screen opens.
Use All to show all the projects, or filter the projects per type by selecting an option on the left, for instance, Web or Survey.
Alternatively, use the Search functionality to search for a project by name.
Click Sort by to sort projects by Last Opened or Name.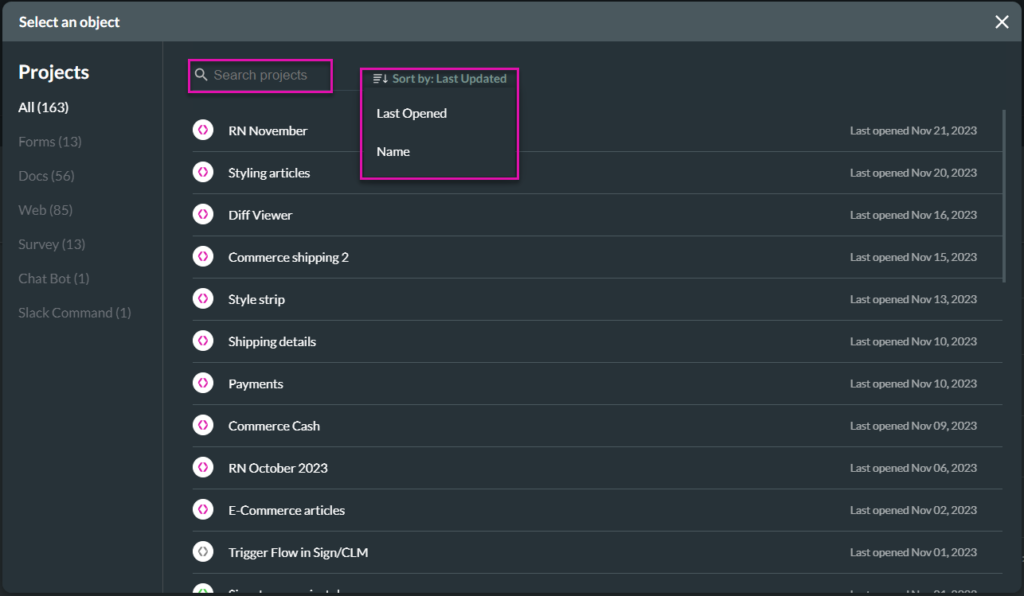 You can view Logs according to a status.
Click the drop-down list to filter Integration Logs according to status:

All
Error
Success
Warning
Learn how to export the current integration logs.
Use the log settings.
Hidden Title
Was this information helpful? Let us know so we can improve!