Tooltips for Power Tables
Business Background
Customize Tooltip options for Power Tables using Titan Web.
Titan Solution
Using Titan Web, you can customize the tooltip for Power Tables to suit your business needs and the requirements of your project.
How to Video
How to Guide
Hide the tooltip on element level:
Path:
Path to Hide Tooltip checkbox:
Element Gear icon > Interactivity option > Hide Tooltip checkbox
Select the expand (+) icon next to the settings icon in Titan Web. A list of elements will show.
Select the Table element option from the list.
Select and drag the Power Table element option to the canvas.
Configure the Salesforce integration.
Select the Power Table element's Gear icon. The Power Table Settings screen opens.
Select the Interactivity option.
Select the Hide Tooltip checkbox.
Style the tooltip on element level:
Path:
Path to styling options:
Element Styling button > Tooltip option > Styling options on the right of the screen
Select the element's Styling icon.
Scroll down to the Tooltip option.
Use the styling options on the right to style the element.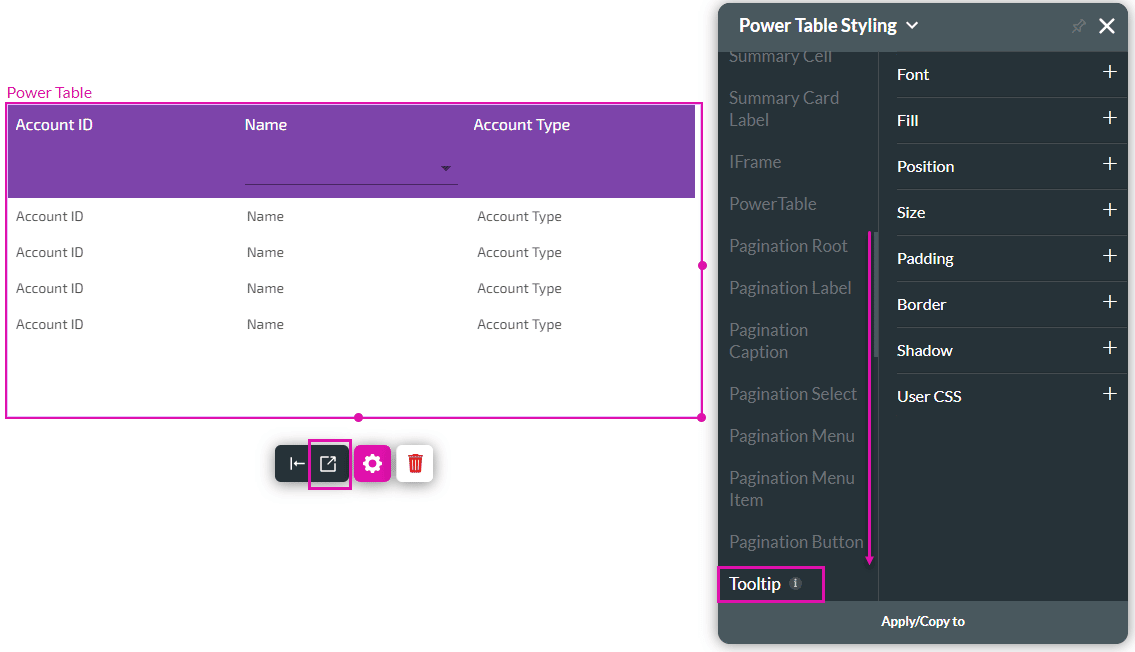 Hidden Title
Was this information helpful? Let us know so we can improve!