Address Finder – Custom Icon
Business Background
Choose from a variety of Custom Icons. This creates visual interest in your projects and can convey purpose so users can easily understand and recognize the information required.
How to Video
Coming Soon!
How to Guide
Click the expand (+) icon next to the settings icon in Titan Web. A list of elements will show.
Select the Widget option from the list.
Drag and drop the Address Finder widget to the canvas.
Click the Address Finder settings Gear icon. The Address Finder screen opens.
Select the Interactivity option from the list.
Select the Custom Icon checkbox and select the settings Gear icon. The Select icon screen opens.
Select an icon and select the Apply button.
The new icon is added to the address finder element.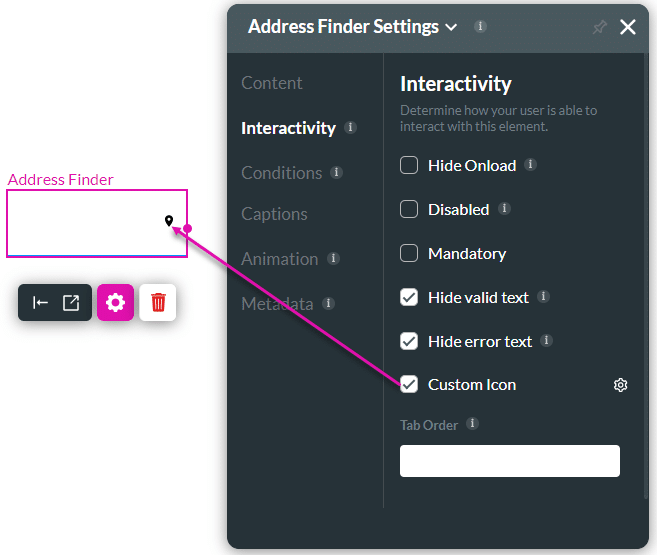 Hidden Title
Was this information helpful? Let us know so we can improve!