Tab: Titan Analytics
What does this Tab do?
The Titan Analytics Tab displays the Surveys Analytics dashboard.
Where can I access this Tab?
You can find the Titan Analytics tab on top of the page on your Titan Survey App:
The Titan Analytics tab will open displaying the Surveys Analytics Dashboard: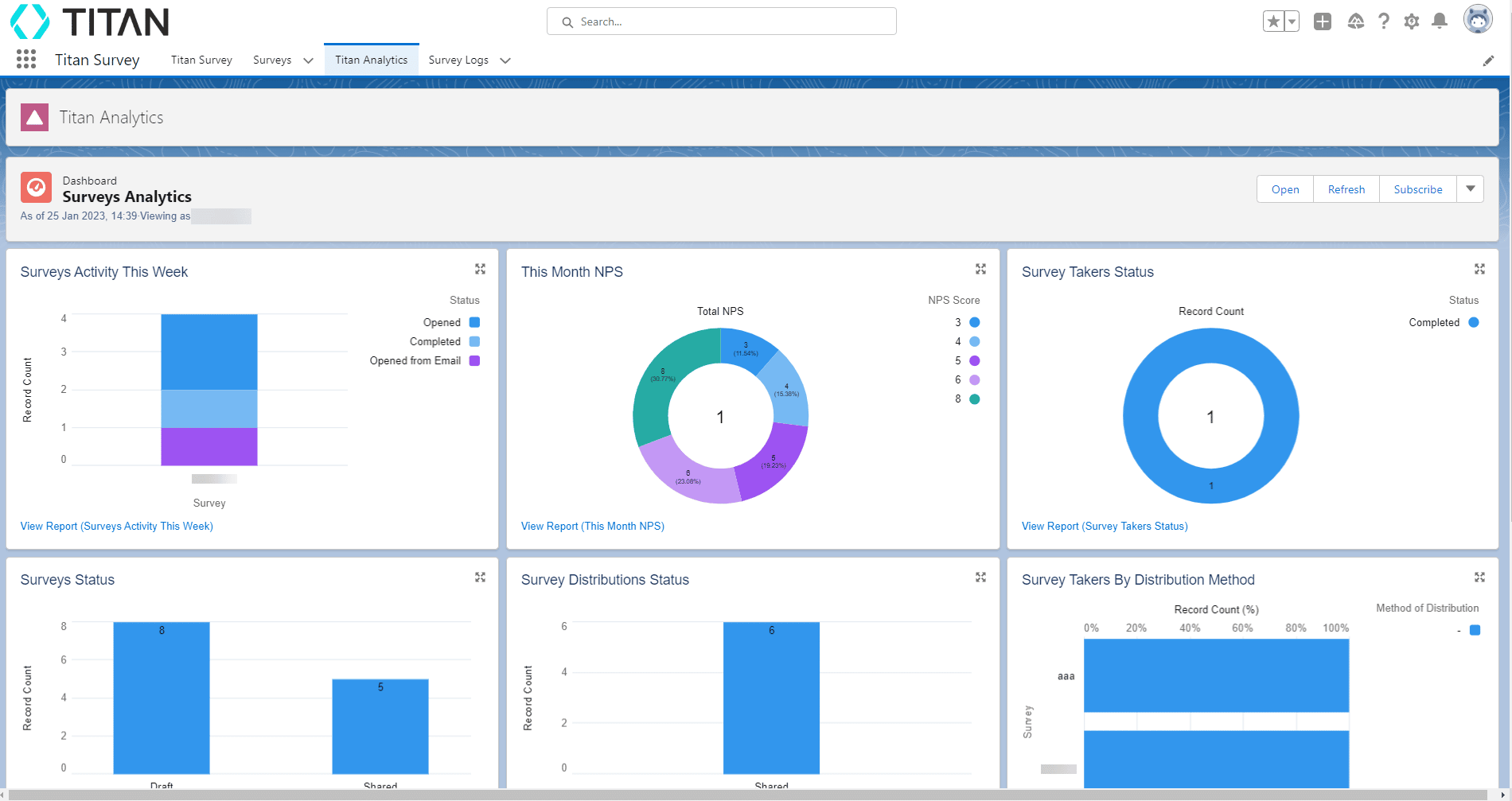 How to Video
Video Coming Soon!
Hidden Title
Was this information helpful? Let us know so we can improve!